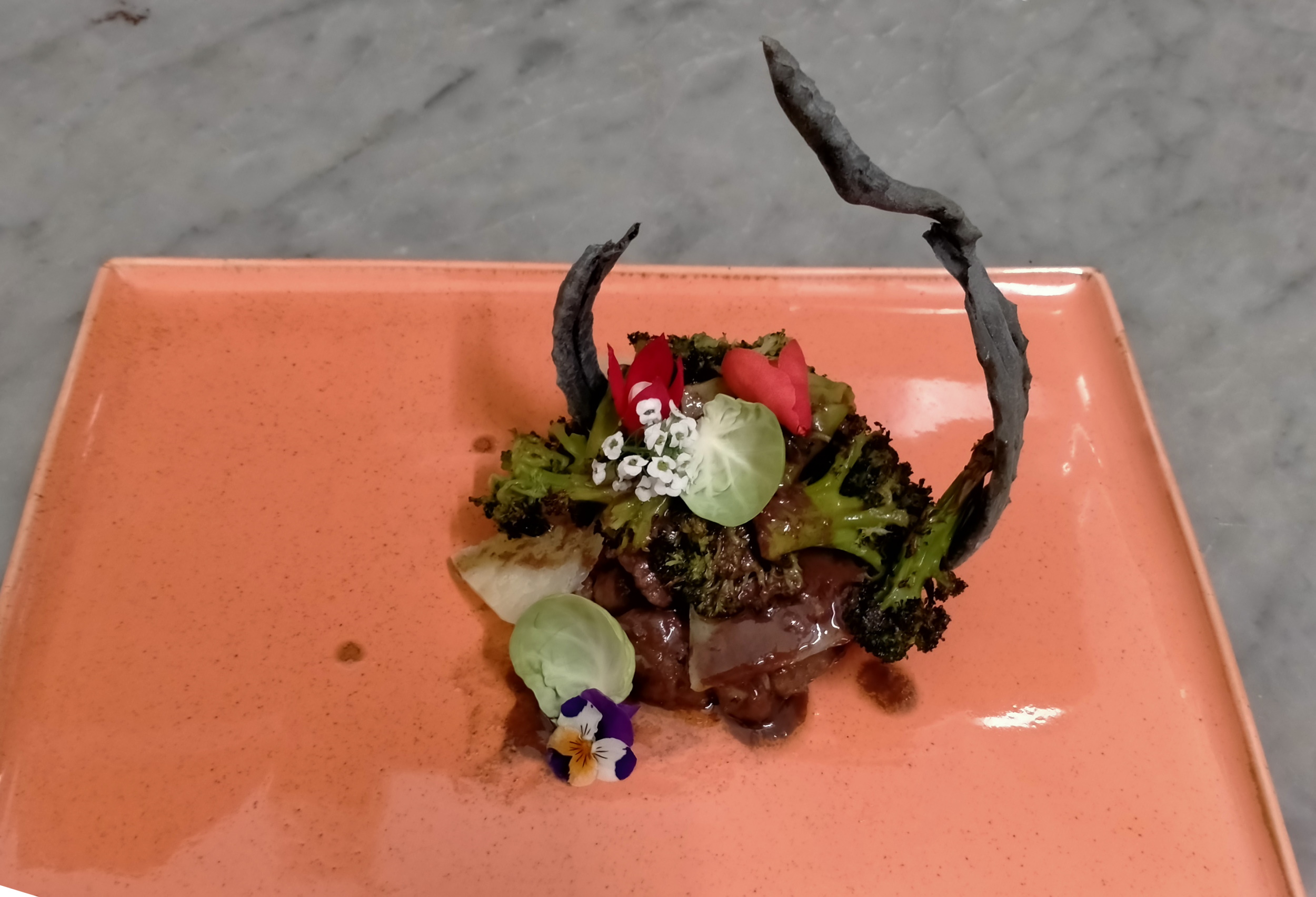 Appetizers
Tuscan selection consisting of cold cuts from the Il Borgo "Siena" IGP delicatessen, soft PDO pecorino from the Fiorino "Maremma" dairy, seasonal Tuscan vegetables in oil and croutons with artisan bread with Petra flour and seasonal products.
---
DOP pecorino cheeses selected by the Il Fiorino "Maremma" dairy since 1957, author's pecorino cheese winners of worldwide awards.
---
Tuscan yellow croquettes at km / 0 with Tuscan ricotta from the Fiorino dairy in the Maremma with Italian almond breading and artisan bread.
---
Cream of Tuscan flower cabbage with crispy IGP bacon from the Borgo Siena delicatessen and toasted bread.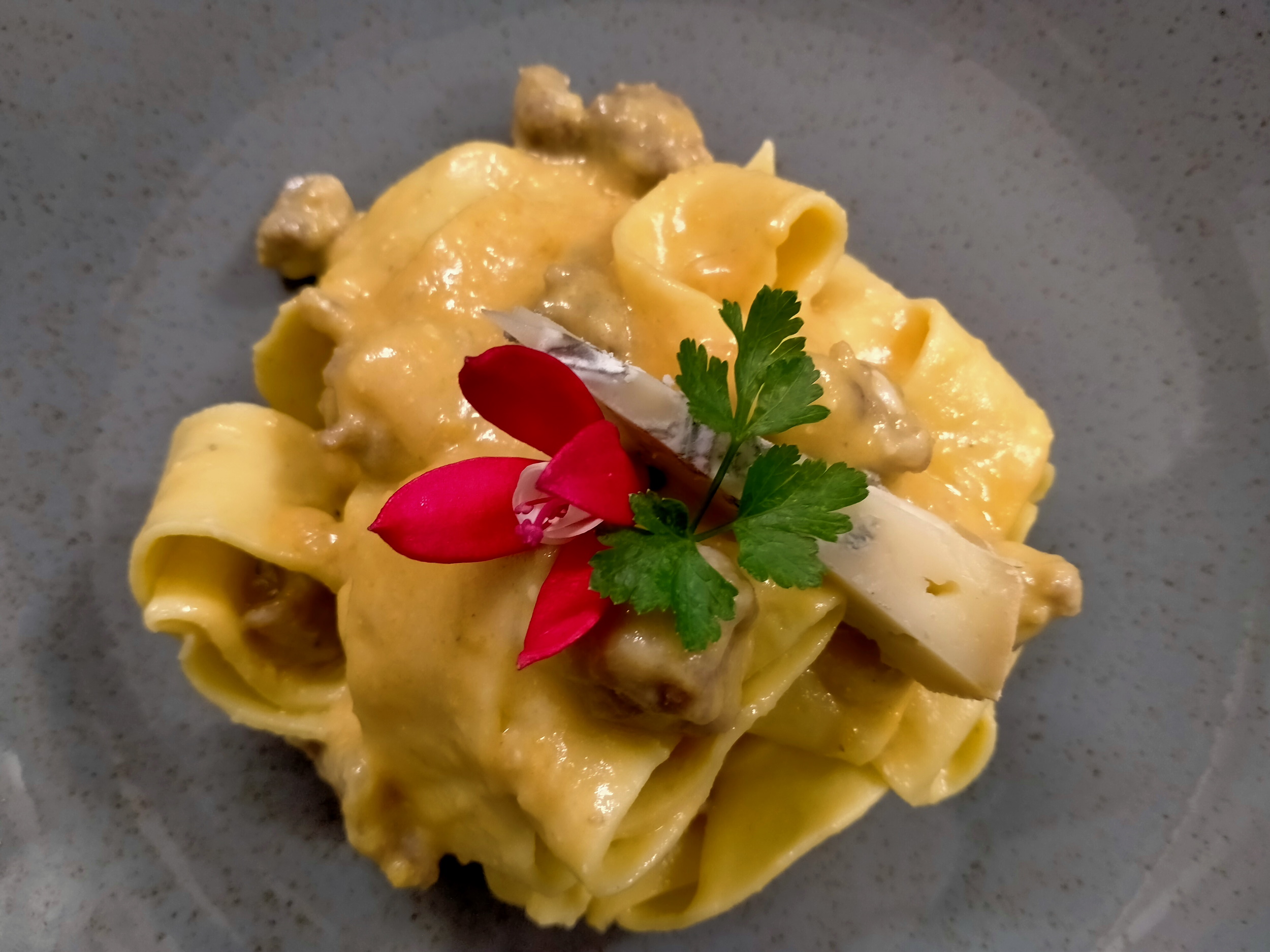 First Courses
Handmade Tagliolino with flour Petra from Molino Quaglia with pidgeon ragù from Montespertoli (Tuscany) and tomato sauce bio, bacon IGP and olives taggiasche.
---
Handmade Picio cut with a knife with flour Petra from Mlino Quaglia with: cream of red turnip, Caprino from the dairy "the Fiorino", and italian walnuts.
---
Handmade Pappardelle with flour Petra from Molino Quaglia with cream of yellow pumpkin from Tuscany, sweet gorgonzola dop from the dairy "il Fiorino" and sausage meet IGP from the salumeria "il borgo" of Siena.
---
Revisited Tuscan Malfatti with tuscan ricotta from the dairy "il Fiorino", tuscan green asparagus with Grana Padano DOP fondue gratinèed.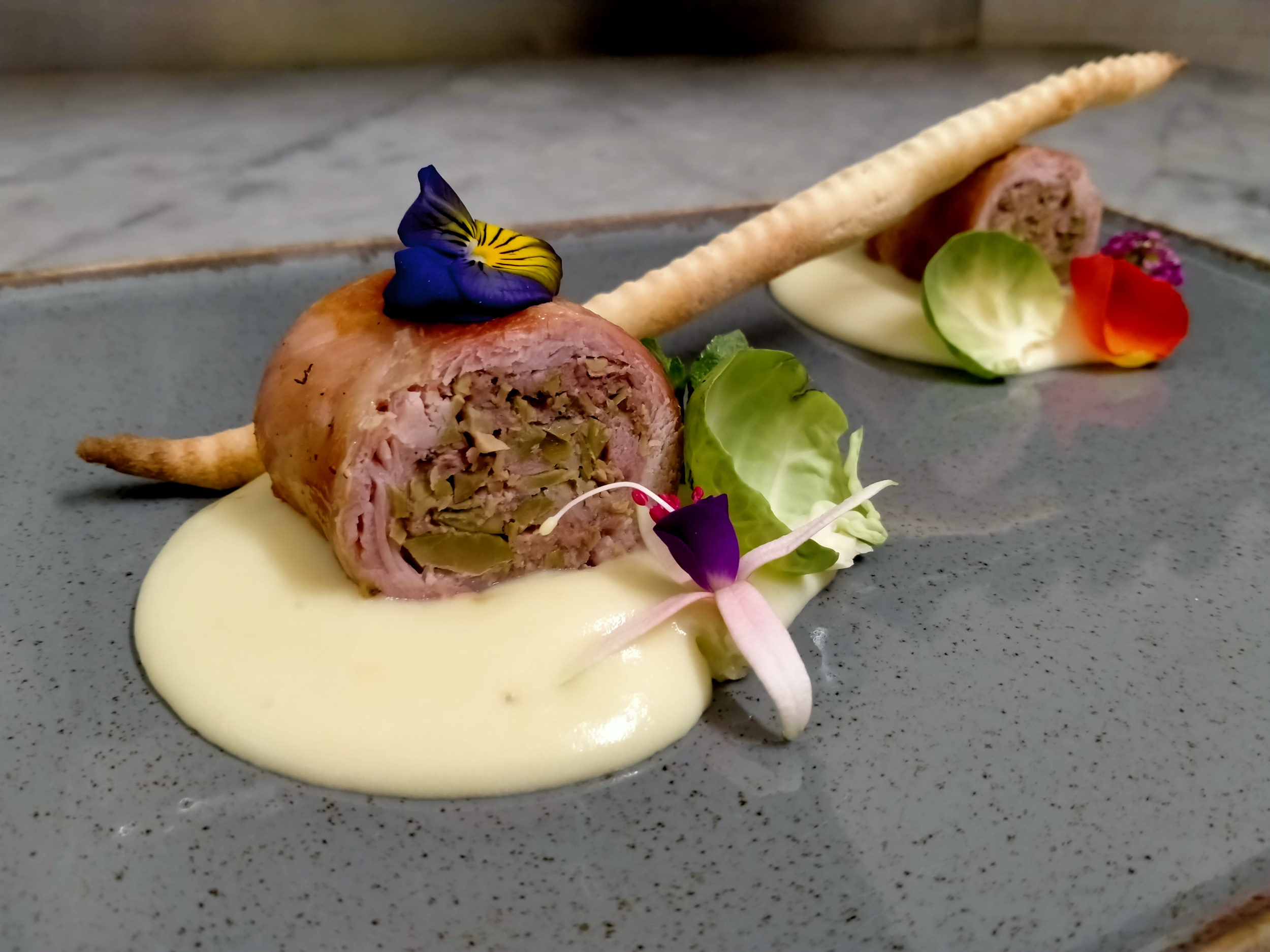 Second Courses
Fillet of Chianina IGP 5R with a reduction of Chianti Classico Castello di Radda (90% Sangiovese, 10% Merlot), with pecorino DOP aged by the il Fiorino dairy and Tuscan broccoli, quick cooking in a pan.
---
Double-cooked Tuscan duck breast, with Sicilian orange reduction and BIO Tuscan acacia honey on turnip cream at km / 0
---
Rabbit in porchetta from the Rossi da Siena farm, baked in the oven, stuffed with giant green sweet olives from Athens, IGP sausage from Il Borgo salumeria and fennel-flavored rabbit fagatini on mashed potatoes.
---
Pork fillet igp from the Rossi da Siena farm, stuffed with PGI bacon from il Borgo Siena delicatessen and Tuscan black cabbage, 3 hours slow cooking "a bain-marie" on black cabbage puree.
Dessert
Homemade cake made chef De Renzo Antonia.
---
05/10/2021